Businesses must keep up and continuously adapt to develop their digital marketing strategies to keep up with customer demands by building a rock-solid lead generation machine. The most significant objective of any digital marketing strategy is the lead generation that will ultimately become customers or clients.
In the digital age that we are living in, social media and search engine marketing are synonymous with lead generation. A robust online presence is one of the best ways to reach the target audience, but to get that working, you need to maximize your opportunities to turn site visitors into leads.
Generating high-quality leads and traffic is a big challenge for most companies. So, to get the most leads, you'll need a lead-generation strategy for each part of the marketing funnel. How will you address this challenge and increase leads?
Here are a few tips that will help you build a robust digital marketing, lead generation machine.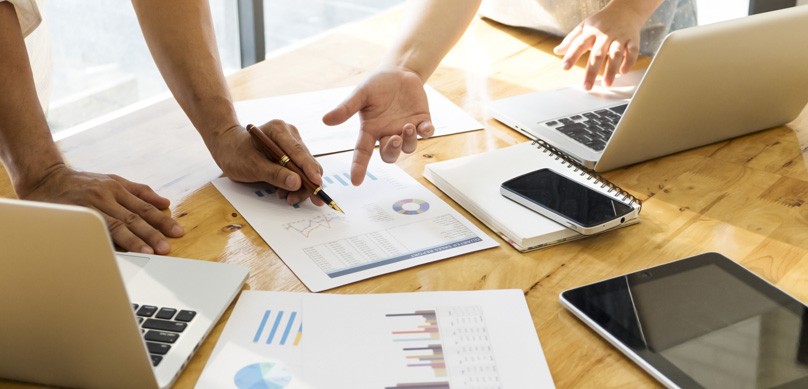 Content Marketing
It is an effective lead generation strategy. Not only it attracts more credible leads, but it also allows you to improve online visibility. If you haven't started producing relevant content (relevant for your audience) already, this should be your first steps in your lead generation strategy.
Produce content (maybe in downloadable versions such as guides, e-books etc.) that visitors can download and be happy about. It will get you the data that your marketing campaigns may not. You can collect user data, such as their email IDs etc. and enrol them in your lead nurturing programs and keep them engaged all through their customer journey. They may become paying customers. 
You can also promote your content via other digital marketing methods such as social media, emails, newsletters, and all. Creating great content would be useless if your audience is unable to find it. Regular and relevant content sharing with your audience will make your business an authority in your business field.
Social Media
It is one of the most influential and cost-effective marketing channels for lead generation—primarily Facebook, Twitter, and LinkedIn and Instagram.
The first step is to identify which channel is right for your business. And then formulate a strategy as to how you can leverage that channel to generate quality leads: paid ads, re-targeting ads, influencer marketing, or any other thing.
Social media offers many opportunities for your business. To get leads from your social media channels, you must invest your time and efforts to build an audience base, gain followers, and for that, you need excellent and exciting content. Then you can convert those individuals to leads.
Start posting meaty, exciting content. Link back to your blog posts, ask insightful questions and reply to people in your industry or people in your target audience. Share all the essential information users need to get in touch with you, including hours of operation, address, and other contact information.
Local SEO
Any business that has a physical store or an address (a geographic location) will be benefitted from local SEO. Improving your local SEO will influence local visitors. If you optimize the right elements of your website, your site will show up higher in local search results.
 Optimizing SEO for local searches is one of the best ways to get more visibility, attract customers and increase revenue. Local SEO optimization will allow your business to tap into the surrounding community and help users find you when you're needed most.
Email Marketing
Many believe that email marketing is dead. Instead, Email marketing remains one of the most successful and cost-effective ways to reach customers. It's crucial to adapt your email marketing strategy with tailored-content to target specific segments of your customer database.
The life and blood of an email marketing campaign is the subscribers' list. You can create this list by adding sign-up forms ao Call-to-action button on your web pages. You can add these to your webpage header, footer or even in the form of pop-ups. With a marketing automation program in place, you can automatically send targeted emails and content pieces to leads in your system. Then they are nurtured with content that matches their specific interests.
PPC Advertising
Organic SEO doesn't have a direct cost linked to it- you optimize your website using keywords, so your website naturally and organically appears in front of your prospects, as and when they need it. PPC does something similar, but it costs.
Pay-per-click advertising, PPC as commonly known, is another effective way for lead generation. These paid advertisements appear at the top (typically the top 3 results) of the search result page and get the most attention. When you use pay-per-click advertising (PPC), you open the doors to earning a lot of revenue at a relatively low cost. It allows you to reach your target audience where they're already looking, and gain a leg up against competitors.
Lead Magnets
The magnet attracts iron, and these lead magnets attract the audience. By creating lead magnets, we mean the content or the offer that a website provides in exchange for the contact information. Lead magnets can be form-fills, e-book downloads, coupons, discount offers, anything.
To be successful at your lead capturing strategy, you need to build an email list. And to create that email list, you need lead magnets. The best aspect of developing lead magnets is that every email address in your email list becomes a prospect. In simpler words, every person who subscribes to your email list is willing and ready to convert.