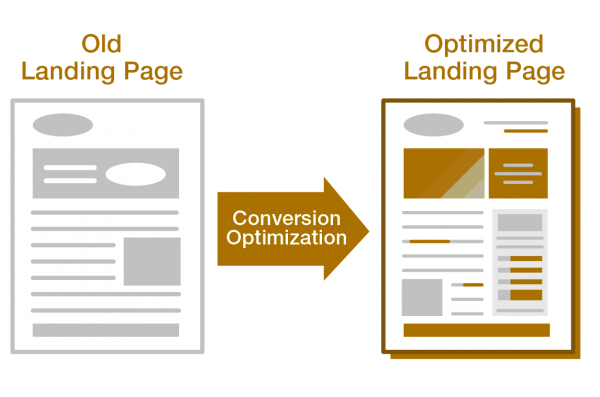 In the online marketing environment, marketers are continuously striving to increase visitors to their website. Do your SEO efforts end at driving traffic to the website? Of course not! Increasing visitors to your website is challenging, but keeping visitors engaged on your website is equally challenging. If visitors come to your website and leaves within few seconds, it is a waste of your SEO efforts as you are unable to convert your visitors into customers. So, businesses need to focus on boosting conversions and landing page optimization is an important to achieve conversions.
Landing pages of a website need to be strategically planned and created. Here are few must know tricks for optimizing landing pages –
1. Keep the landing pages clean, clear and precise. Putting too much information on landing pages can distract the visitors and confuse them. Strategically plan your Call to Action buttons depending on what you would like your visitor to do. Make you Call to Action buttons easily visible and use short, action oriented words.
2. Give a compelling headline that will immediately catch visitor's attention. Make sure the headline is understandable, so that visitors find it relevant to what they are looking for.
3. Do not overlook the need of keywords on the homepage. Keywords are not only important for driving traffic to the website, but you need to ensure that keywords are seamlessly integrated with content on the landing page. Pay special attention to keyword density as keywords must not appear forced or out-of-context.
4. Remember, homepage is not the only landing page of your website. Many businesses make the mistake of optimizing only the homepage, but even the inner product or services pages are landing pages. So, first make a list of landing pages for your website and focus on optimizing them.
5. Landing pages make the first impression of your business on your visitors, so try to establish trust and recognition. One of the ways is to clearly display your contact details like location, address, phone number on the landing page. Also, display your social media presence.
From keywords to social sharing buttons, optimize your landing pages to increase conversions, and increase leads and sales.