Every business launches its online presence with the sole purpose of reaching its audience and stay at the top of search engine rankings. However, the fact remains that businesses need to hunt for various ways via which they can achieve this feat - stay on top rankings across search engines. Looking at the scenario across Melbourne, businesses are getting smarter and hence, makingt informed decisions of opting for SEO services in Melbourne. This is helping them to ensure that their website is able to beat the competition and reach the top rankings.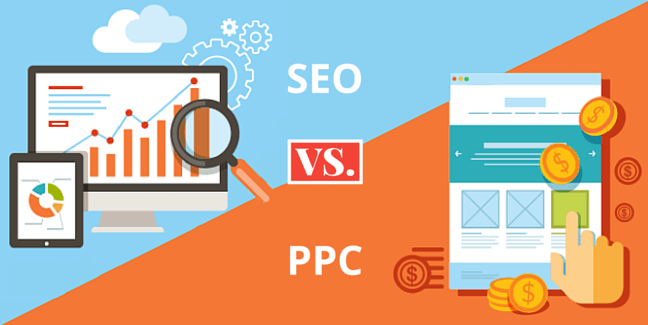 Any reputed SEO company in Melbourne will suggest two primary ways via which any website can reap in prospects across search engines. These two ways are PPC (Pay Per Click) and Organic SEO. For being able to know which is the right way to use, businesses need to first understand what these two sources are capable of achieving and how they can be beneficial for their online presence. Though SEO experts in Melbourne can explain the good and bad associated with these two methods, businesses have to educate themselves first to make the right choice.
So let us look at a comparison between the two methods mentioned above and learn why choosing organic SEO is always better than opting for PPC.
What is Organic SEO and PPC?
Search engines rank websites based on organic results. The algorithm used by search giant Google, determines the ranking of pages based on keywords and other such factors. This activity is not paid for and needs SEO strategies to achieve desirable outputs.
Contrastingly, PPC is a paid marketing campaign across Goggle and adverts are displayed on top of the normal search results and also to the right hand side of the search screens.
Comparing Organic SEO and PPC
Cost involved
This is the primary differentiator between PPC and organic SEO. PPC is paid, while organic is free. Though you will need to pay the experts for organic SEO in Melbourne, the cost involved is not much when compared to PPC that will need money for advertising on Google along with the charges taken by the expert PPC services in Melbourne.
Monitoring
PPC campaigns always necessitate continuous monitoring along with funding. Though the results will be good in the short term, they will cease immediately after you stop inputting funds. This also means that all your efforts will go in vain once funding is stopped.
In comparison, organic SEO efforts are long term. Even if you have to focus on other aspects of your business for some time, SEO results will not be hampered and your ranking will stay intact if proper methods of organic SEO are implemented.
Widen your reach
With PPC campaigns, you are restricted to Google; however, when you give more importance to organic SEO, your scope widens as you can target different search engines and thus reach a much larger audience base.
Finally, a business that ranks high across search engines with the use of organic SEO, is considered credible and solid by the online users in comparison to PPC adverts that keep on changing. Though businesses can use both organic SEO and PPC together for generating massive results, if given a choice between PPC and organic SEO, the latter is always better from a long-term perspective.