SEO experts are aware that there are more than 500 Google algorithm updates done on the regular basis each year. SEO company in Melbourne works with the site owner to build an effective SEO strategy that stands up for a long time.
Simple point to consider before reaching a solid strategy should define the website's purpose and design the objectives that as a site owner, you try to achieve the actual results that benefit business by creating an effective SEO Strategy.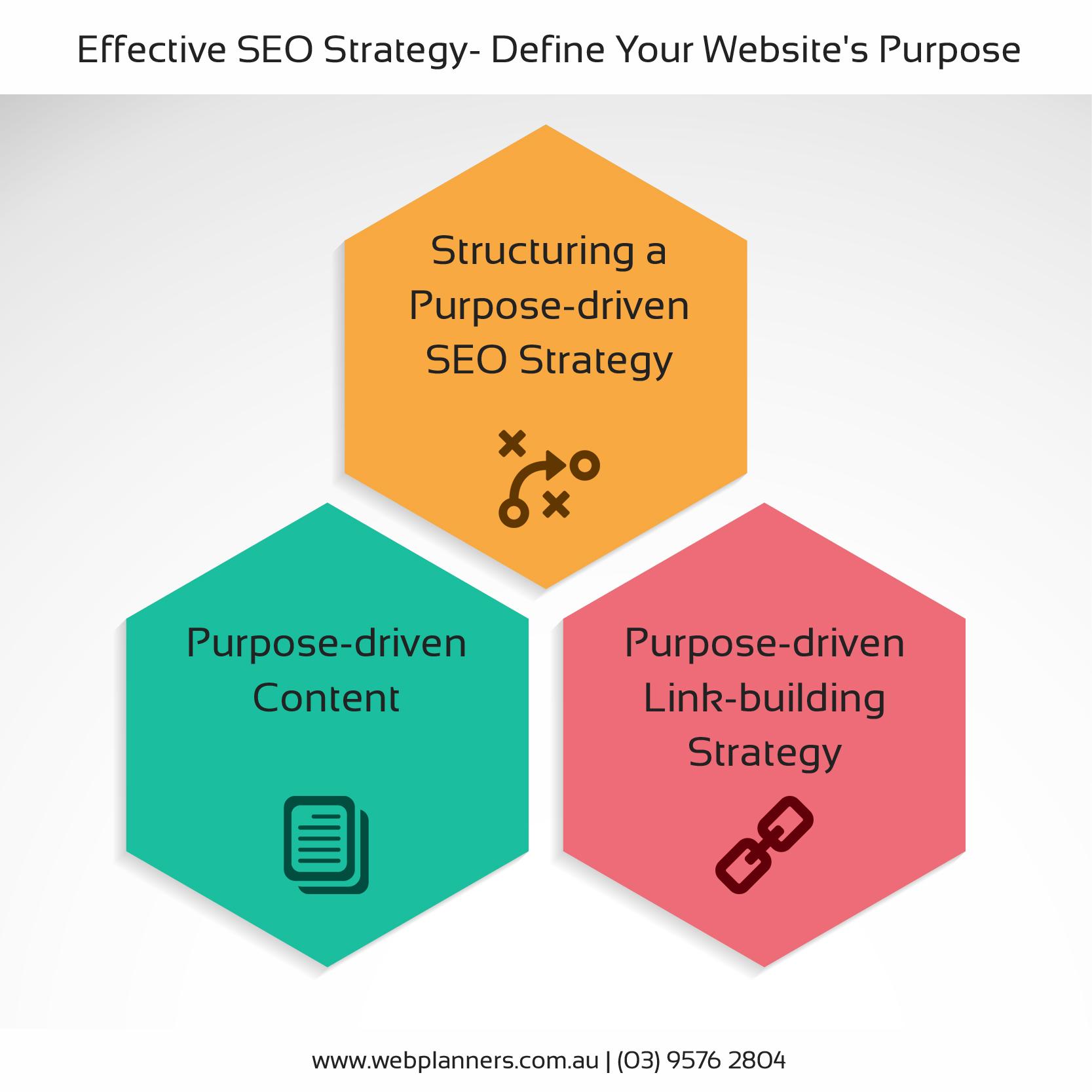 Structuring a purpose-driven SEO strategy
Defining the website's purpose is the first step in developing a purpose-driven SEO Strategy. Common purposes a website could exist - sharing information on services, products or related to a topic, express an opinion, to entertain, sell products and services, share files and lots of activities. It needs to define the end goal of every part of a website that will assist to point in the right direction.
Content is the key factor of all websites. In addition, content connects with the visitors or audience and also is one of the major ranking factors.
At the time of building an effective SEO- strategy- SEO experts need to work on content that intends visitors to search for additional content in the form of question- answers, checking for solutions to problems, latest trends etc. This will help out site's owner and SEO- expert will obtain an idea of the target audiences and target keywords.
Focus keywords plays a significant role to drive target audience or traffic to the website.
Purpose-driven link-building strategy
Backlinks are considered to be an essential part of every SEO strategy that needs to be developed by experts. A purpose- driven link building strategy should be significant for a website to succeed in search engine and drive the target audiences to the website.
With the support of SEO Company in Melbourne, find your purpose and work towards building a website with a strong foundation and providing the value to audiences that will last for a long time.